About Us
Target Rifle South Australia (TRSA) is the representative organisation in South Australia for the Olympic and Commonwealth Games shooting disciplines of .22 Smallbore Rifle and .177 Air Rifle target shooting.
It was one of the original sports in the first modern Olympics in 1896, and boasted the largest number of participants.  It has been part of the Olympic Games ever since.
We are affiliated with Target Rifle Australia (TRA) and through TRA with Shooting Australia, and ultimately the ISSF, the International  Shooting Sports Federation.
The sport of  Smallbore (.22 Rifle) and Air Rifle (.177) target shooting  is one of the most popular sports around the world. It is enjoyed by millions of people, men and women of all ages, able bodied and disabled.
As well as being an Olympic sport, like many other sports, most people do it for fun, and our members range in age from about 10 through to over 70 years.  Some members are simply, "social shooters" and will compete at whatever level they feel comfortable. For this reason, many of our competitions are graded, or handicapped.
Coaching
Coaching is available at no cost to any of our members.
In South Australia we have a well equipped State Range where coaches are prepared to assist anyone almost any weekend. We have affilliated clubs located in country and metropolitan areas, most of which have accredited coaches and equipment for beginners to use.
Our members enjoy the competition offered to all at a State and National level, and those who strive for the perfection required to be the very best, will be guided and assisted to achieve their goals.
The sport has a number of disciplines, the International disciplines of Air Rifle, Smallbore Rifle Prone, and Smallbore Rifle Three Position. More recently we have included events for Benchrest and Sporting Rifles, which are now starting to become popular amongst our membership.
Events for physically disabled shooters are also strongly contested up to the Paralympic level.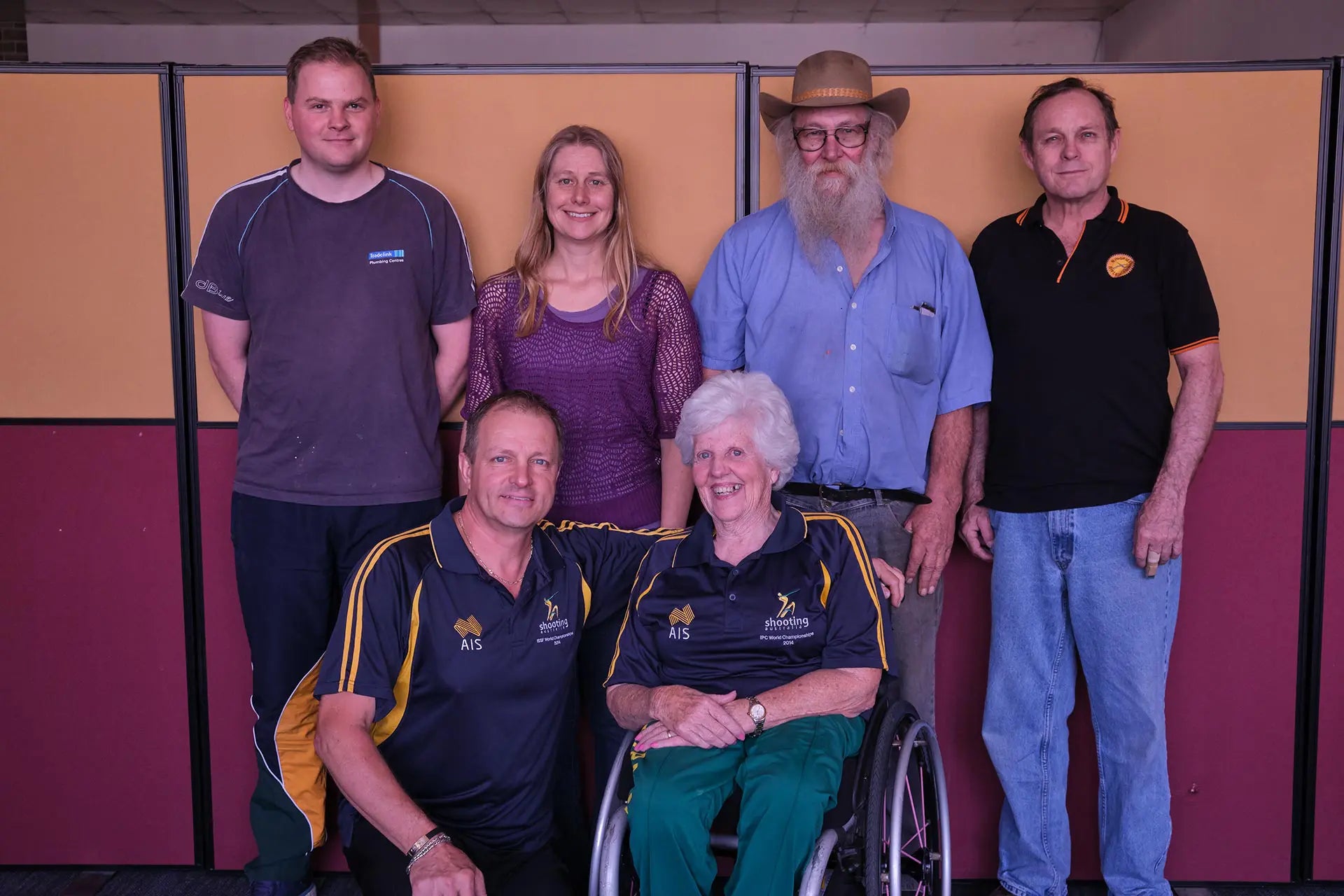 Equipment Shop
Our equipment shop was established to provide a service to our members who participate in the sport of Smallbore and Air Rifle Target Shooting. Over time the shop has evolved to cater for the wider target shooting sports community.
We cater for all aspects of our sport by providing a wide range of products, including firearms, ammunition, targets, accessories, cleaning products, clothing and selected second hand items, all at the best possible prices.
We deal directly with our suppliers and have shipments arriving on a regular basis. We carry a comprehensive range of items and if we don't have what you are looking for, we will endeavour to source the item for you as quickly as we can.
All profits from our shop go back into the sport for the benefit of our members.
You can shop with us online or instore.
Our shop is located at our state shooting range facility located at 132-134 Wingfield Rd North, Wingfield, SA, 5013. Please click HERE for directions.
You can contact us using the enquiry form HERE or call us on (08) 8347 2488
Our shop hours are Tuesday, Thursday, and Saturday - 10.00am to 4.00pm
Target Rifle South Australia Inc. is a licenced Firearms Dealer, South Australia Licence No: 171279V